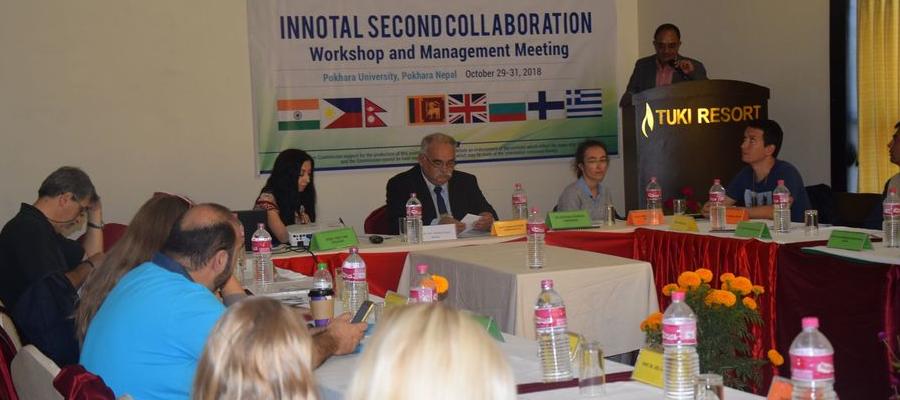 Second Collaboration Workshop
The second INNOTAL meeting, held October 29-31, 2018, was hosted by Pokhara University, Nepal.
During this workshop we discussed EU partners' experience in strengthening links with business and mainstreaming entrepreneurship and innovation training across various fields of study. Good European practices for introducing open innovation and stakeholder co-creation in innovation in the higher education sector, and good European practices for promoting talent development and graduates' employability were discussed. The participating representatives of Asian universities debated the applicability and transferability of some of these good practices to their own universities. Partners also engaged in brainstorming and discussion of ways of engaging students in research and innovation activities. As a result of the work in this workshop, preliminary designs and of Talent Co-creation Labs were elaborated and partners have already proposed activities that can be implemented in these Labs.
Issues of strategic planning were addressed during the workshop, too. The representatives of the participating institutions developed draft frameworks for embedding employability in curriculum development and delivery, research and innovation and educational outreach. They identified the most urgent inefficiencies and gaps in performance and outlined feasible future improvements, measures and actions to mitigate and eliminate these inefficiencies. These preliminary strategic plans also addressed the issue of boosting student engagement and taking action to promote student talent. In the following months, the partner universities will engage in detailed stakeholder analysis, develop the frameworks in more detail and consult them with stakeholders both within and outside their universities.