Dr. Babasaheb Ambedkar Marathwada University, India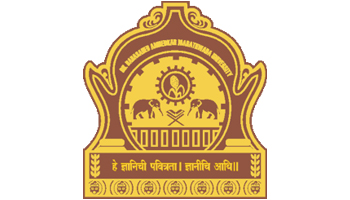 Dr. Babasaheb Ambedkar Marathwada University is situated in the Marathwada region, India, with the objective to disseminate create and preserve knowledge and understanding by teaching, research, extension and services. BAMU has a rich history of over 56 years and provides high quality education in the field of science, social sciences, commerce, law, arts and education. At present BAMU has 38 Departments and student facilities including welfare, foreign student cell, employment and guidance bureau. BAMU's vision is to make dedicated efforts to forge a holistic educational growth by introducing innovative teaching and learning models, with a strong base of scientific research methods at all levels, as well as a strong and mature balance between modernization and traditional values by sensitizing teachers and students towards a more humane approach, by inculcating ethical and moral values and by offering a robust support system.
The functions of BAMU are as follows:
•To play a significant role in the economic, educational, social and cultural development of the people of Marathwada.
•To cater to the need of higher education in the region.
•To cultivate and promote the arts, commerce, science, medicine, engineering, technology and other branches of learning and culture.
•To contribute to the advancement and dissemination of knowledge by undertaking Post Graduate research in its own departments as well as through its college and recognized institutions.
​•To serve as a nursery of leaders in different fields - professional, industrial, economic, political and social.
Website:
http://www.bamu.ac.in/